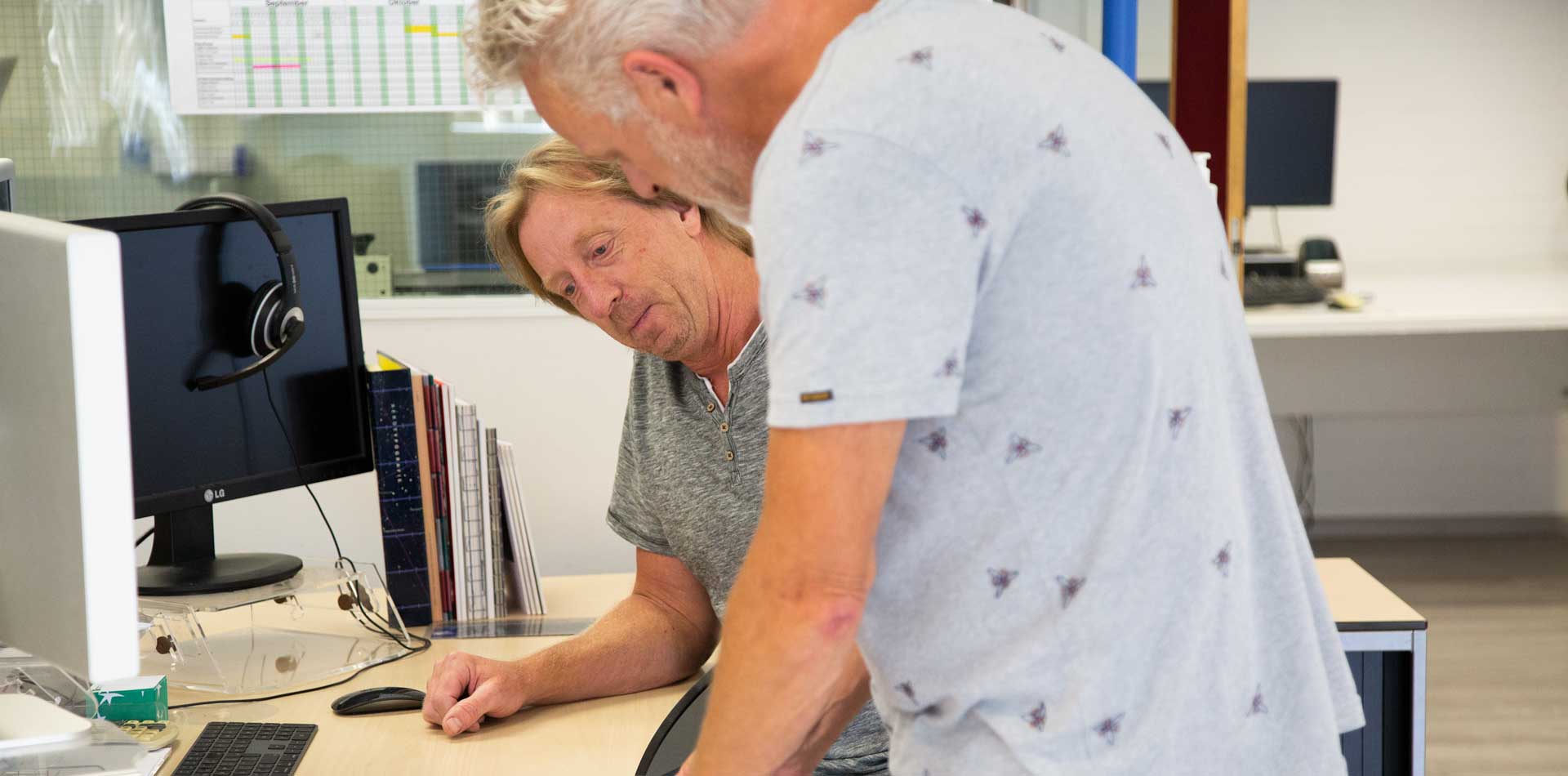 studio
creative & precise
Everything before the ink
The studio is an important department at Aeroprint. Everything that needs to be done with designs and files in preparation for the final print production is done in house, in our own prepress studio.
And this is also the place where creativity comes to life. Packaging design, folding structures and color management. And of course preparing files for the special production methods we have available. White and transparent ink on the digital press, embossing, hot foil and letterpress
We know exactly how our presses and printers run. We know how they behave, and what we need to do to maximize the display of colors.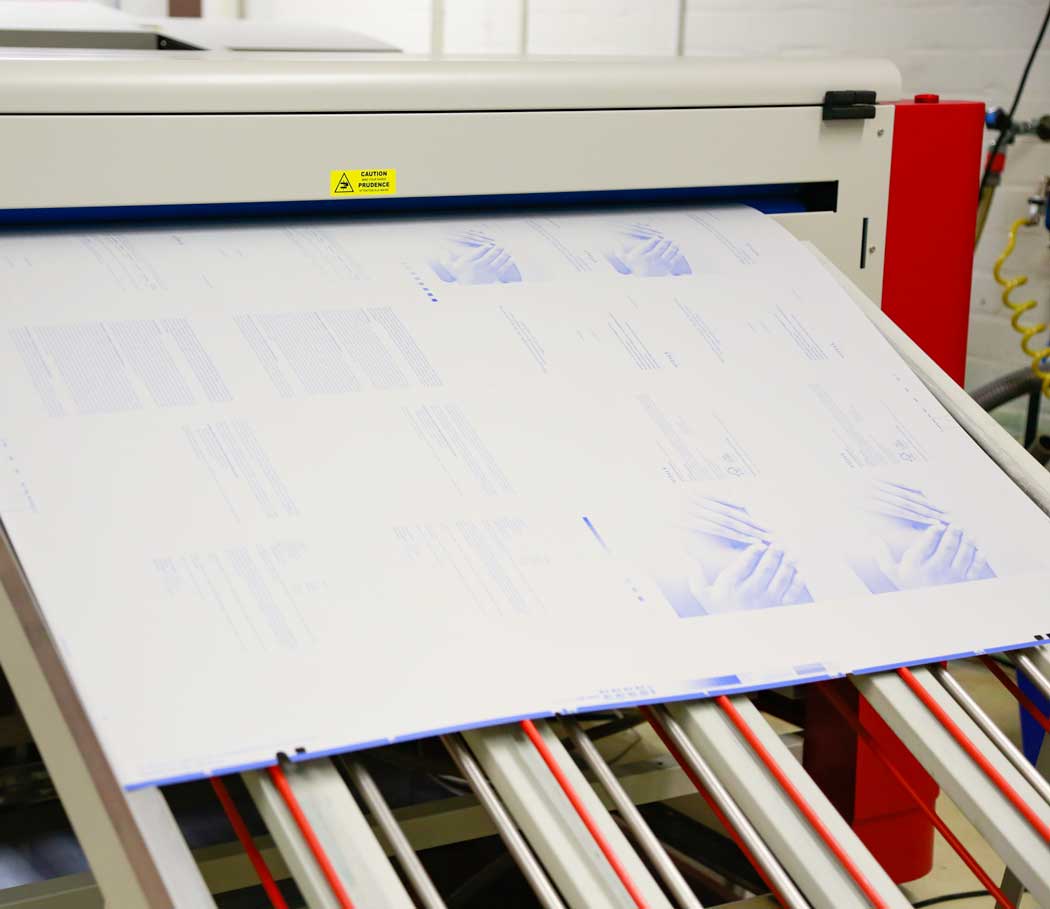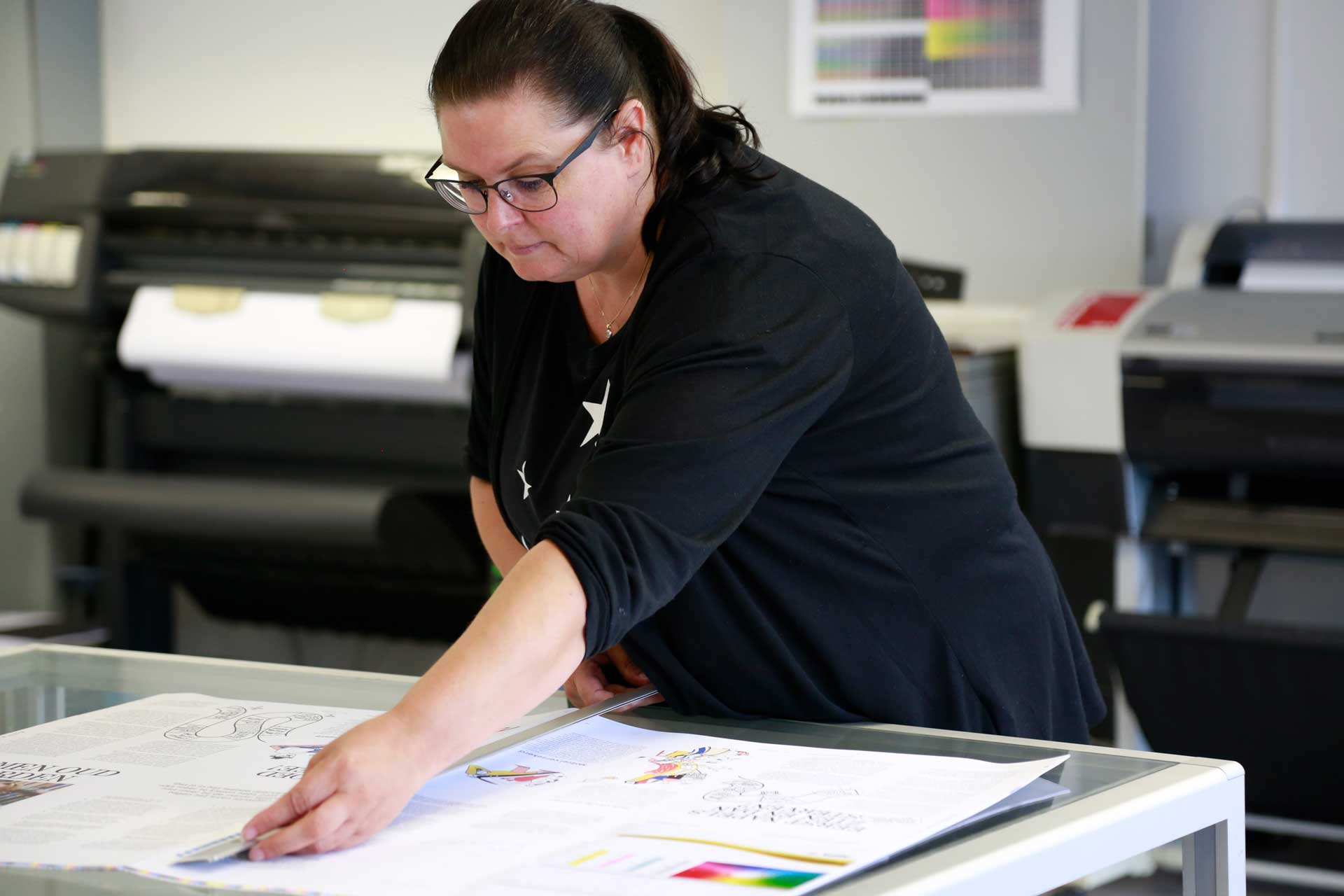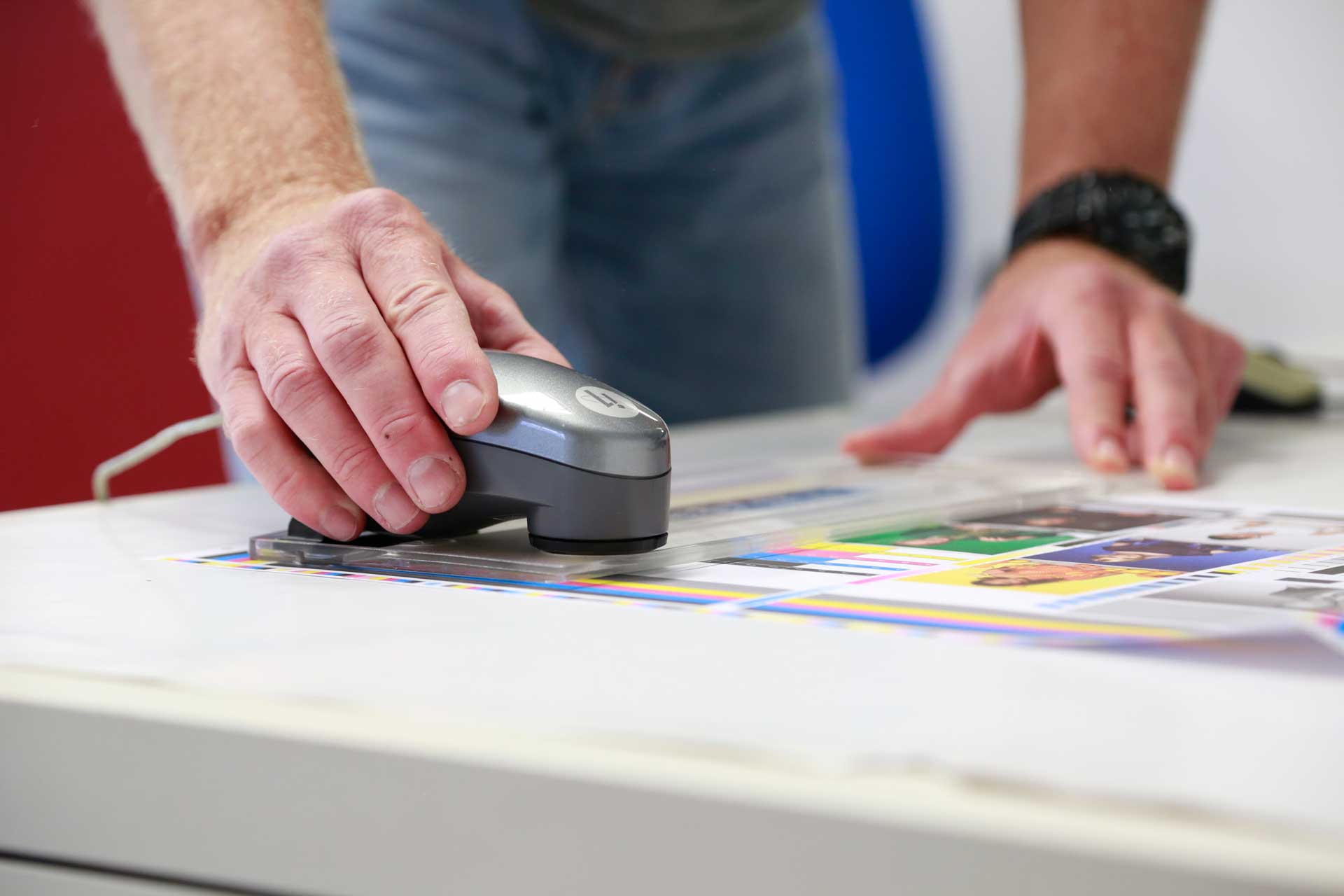 We work according to the ISO12647-7 standard so we are able to predict color outcome. Even on special uncoated matt paper.
If required, we create dedicated dot-gain curves for the paper of choice and achieve optimal print contrast throughout the production. Creating dedicated ICC profiles for printer-paper-ink combinations will result in maximum color representation.
We have a library of paper profiles that we can use for your paper of choice. Papers like Gmund, Multidesign and Munken are profiled and ready for your design